Recent News & Updates
Join our free email list about BNAC events and activities.
JOIN NOW
Annual Lecture 2015- Sponsored by Kul Acharya, Director of Holy Cow, London
February 25, 2014
BNAC is pleased to announce that Mr Kul Acharya, the Immediate Past President of the NRNA – UK and Director of the Holy Cow group of take-away restaurants, has offered to sponsor the 2015 Annual Lecture of the Council.  His generous donation will help us to bring our speaker from Nepal. We thank him for his generosity.  
Professor Abhi Subedi will be speaking on the 'The Unique Blend of Literature, Politics, and History in the Writings of Bishweshwar Prasad Koirala' (विश्वेश्वर प्रसाद कोइरालाका लेखहरूमा साहित्य, राजनीति र इतिहासको अनौठो सङ्गम)'. The date, time and venue of the lecture are as follows:
12 November 2015, time TBC (probably 18.00-20.00)
(The lecture will be followed by a small reception)
Khalili Lecture Theatre
SOAS, Russell Square, London WC1H 0XG
The Annual Lecture is usually delivered, in alternate years, by someone from Nepal and someone from Europe.
Holy Cow is a multi-outlet take away restaurant which has branches in Battersea, Hammersmith, Kilburn, Balham, Putney, Archway and Angel in London.
For more information about the Holy Cow  please visit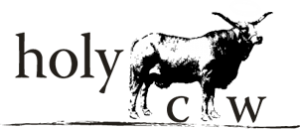 website:  www.holycowonline.com.  
They can be contacted by email