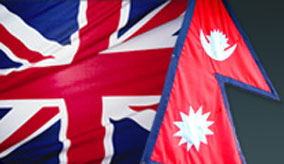 Britain-Nepal Academic Council
The Britain-Nepal Academic Council was established on 23 May 2000 at a large meeting at the School of Oriental and African Studies in London of British academics and researchers interested in various aspects of...
Read More
Recent News & Updates
Join our free email list about BNAC events and activities.
JOIN NOW
While Britain-Nepal Academic Council's functions are usually open to all, free of charge, there are special occasions that privileges are attached to membership. For example,  registration to the the Nepal Study Days, which is organised in the UK every year is free for members. Being a BNAC member gives you an access to BNAC's academic and research activities related to Nepal, and a vote at BNAC general meetings
The activities of the BNAC  are funded wholly by subscription fees received from its members. Subscription fees allow BNAC to hold the BNAC Annual Lecture, host a reception and provide travel bursaries to students to attend the Nepal Study Day. BNAC also offers PhD Dissertation Prizes every year.
We would like to encourage you to set up a direct debit for your annual BNAC Membership by offering a discounted rate.
| | |
| --- | --- |
| Dues (cash/cheque/bank transfer) | Discounted Direct Debit Dues |
| Life Membership £250 | N/A |
| Annual Ordinary Membership £30 | Annual Ordinary Membership £24 |
| Annual Associate Membership £15 | Annual Associate Membership £12 |
If you would like to join the Britain-Nepal Academic Council please download and print out the membership form below and send it to to the BNAC Membership Secretary (Dr Sushma Basnet basnetsushma77@gmail.com) who will contact you regarding payment options. Please also write to her if you have any questions regarding the membership. 
Please click here to join our free email list about BNAC events and activities.
Click here to see list of general members of BNAC.