Britain-Nepal Academic Council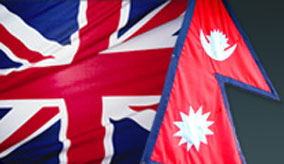 The Britain-Nepal Academic Council was established on 23 May 2000 at a large meeting at the School of Oriental and African Studies in London of British academics and researchers interested in various aspects of Nepal.

The objective of the Council is to promote academic and scholarly links between Britain and Nepal through, inter alia, collaborative research, exchange programmes and organisation of annual lectures, and seminars on areas of mutual interest to both British and Nepali academics and researchers.

Prof. Surya Subedi, who was the founding chairperson of the Council, served in this capacity for ten years before handing over responsibilities to Prof. Michael Hutt in 2009. Prof. David Gellner took the position on 25 April 2014. Dr Krishna Adhikari, who is the current Chairman, to...
Read More